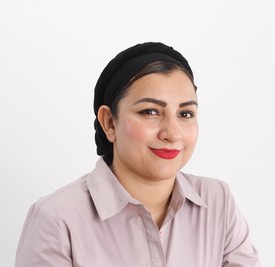 Dr. Fatima Syeda graduated from the University of Medicine and Dentistry of New Jersey, and she focuses on health, wellness and providing a lifetime of beautiful smiles when she sees her patients. She strives to exceed patient expectations while maintaining a comfortable, friendly and trusting doctor-patient relationship.
She is a soft spoken, compassionate, exceptionally skilled dentist who acquired various skills through many years of experience. By doing so, she recognizes that she is her patients' advisor for dental health and wishes to guide them through their dental journey. She loves engaging with each of her patients to determine their needs, wants and concerns. From that point on she recommends a unique, individually tailored plan to get their smile makeover started.
During her free time, she enjoys spending time with family while traveling across the globe.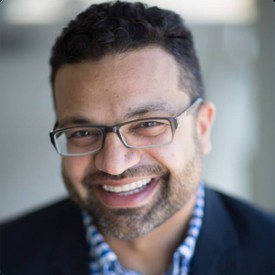 London native Dr. Zia Rizvi graduated from Guy's Dental Hospital and earned his Advanced Education in General Dentistry degree at one of the best dental schools in the country, University of Maryland Dental School. With 20 plus years of experience, he has come in contact with several extensive post-graduate courses in various fields of dentistry since receiving his dental degree.
Zia loves dentistry and considers it to be a blessing to be in this field since it allows him to come in contact with various cultures and their stories. He states:
"To develop a lasting professional yet friendly relationship with my patients is priceless. When you tend to one person correctly, they bring in their entire family which allows us to watch them all achieve a newfound boost of confidence — the best way to put it is, I am incredibly thankful for each my patients. It's an honor and pleasure that my team and I can assist them in their journey of a healthier smile."
When he is not working, Dr. Rizvi is almost always with his family. They love to spend time hiking, going to DC, canoeing, fishing and bike riding. Dr. Rizvi can speak several languages: namely Urdu, Hindi, Farsi, some Gujrati, French and Spanish.
Meet Our Team
Dr. Syeda and Dr. Rizvi are pleased to present our fantastic dental team! Professional and friendly, our team takes the time to get to know you and help you feel comfortable during every appointment for dental care in Laurel, Maryland. We have team members who speak Spanish and are always happy to answer any questions you may have about your care. Learn more about us below and call Patuxent River Dental Care at 301-498-6511 to meet with our dentists.
Learn more about our team soon!